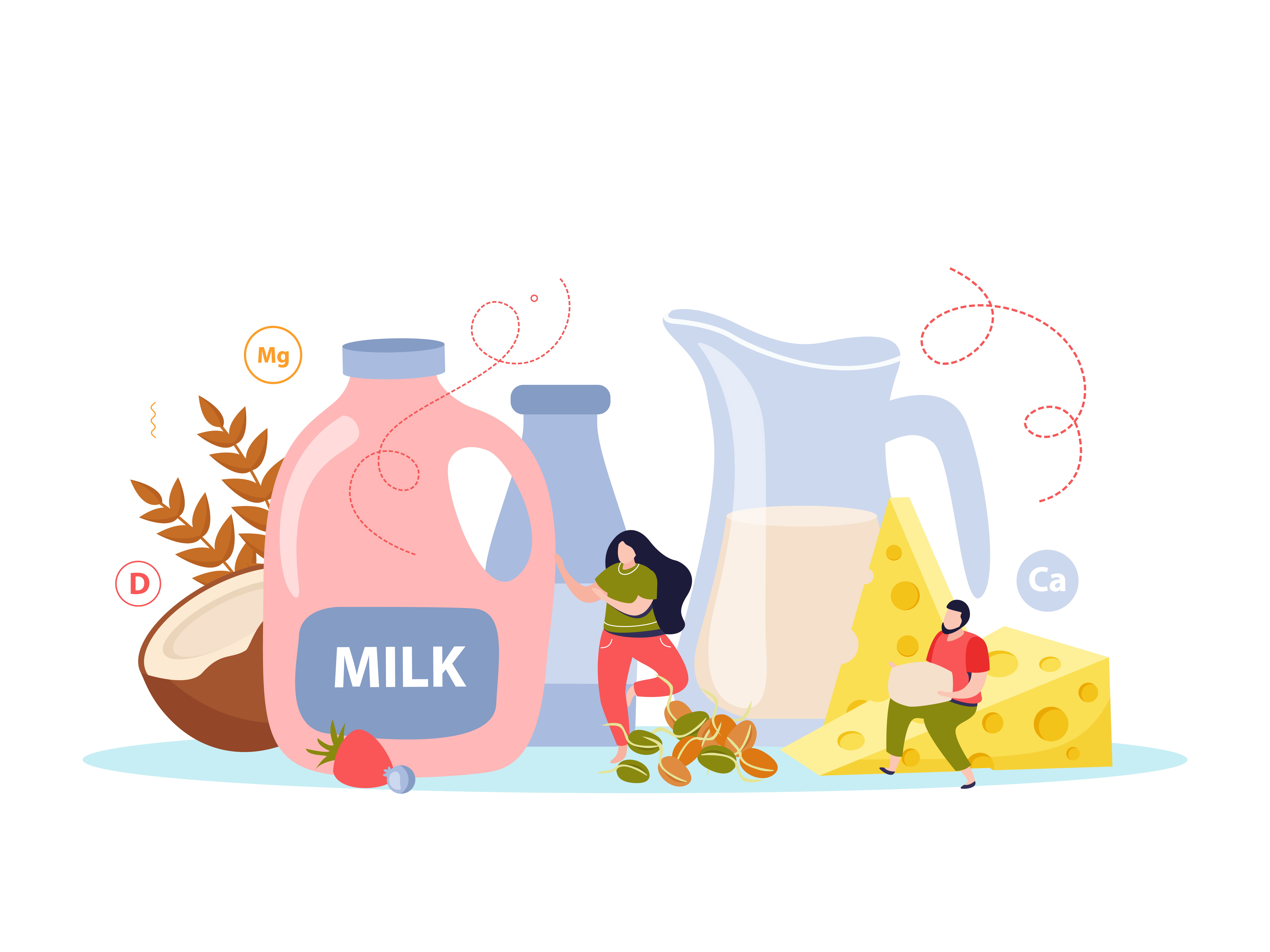 what is difference between vitamin d3 and calcium
We all know that Vitamin D and Calcium is necessary for our body. Both the nutrients work hand in hand in protecting our bones. Vitamin D aids the body's ability to effectively absorb calcium, which helps to build and preserve bones.Both are essential for the body's wellbeing. Vitamin D and calcium supplements should be included in your daily diet to fulfil the Vitamin D and Calcium intake needed by the body. Besuto Mark's nutritional supplements are the best supplements in the market.
But do we know the difference between vitamin D and calcium?
Vitamin D: We obtain vitamin D through food, but our bodies also produce it as a hormone. A class of secosteroids that are soluble in fat is mentioned (Vitamin D1, D2, D3, D4, and D5). Ergocalciferol, often known as Vitamin D2, and cholecalciferol, sometimes known as Vitamin D3, are the two primary types of Vitamin D.
Synthesis is the body's primary source of vitamin D. It is produced in the skin from cholesterol through a chemical reaction that is influenced by sun exposure (UVB radiation). With twice-weekly exposure to the sun for 5 to 30 minutes on the face, arms, and legs, the human body can manufacture the required quantity of vitamin D.
Calcium: Although it also plays a critical role in blood clotting, assisting in muscular contraction, controlling regular heart rhythms, and maintaining normal neural activities, calcium is a mineral that is most frequently linked to strong bones and teeth.
Foods that is rich in Vitamin D and Calcium
Vitamin D rich foods
• Mushrooms
• Fish liver oils
• Beef liver
• Salmon
• Tuna
• Lichen
• Egg yolk
• Fortified cereals
• Orange juice with fortified Vitamin D
• Dairy and plant milks fortified with Vitamin D
Calcium rich foods
• Nuts
• Leafy greens – kale, turnip, spinach, bak choy
• Tofu
• Winter squash
• Yogurt
• Cheese
• Starchy vegetables
• Okra (lady finger)
• Cabbage
• Broccoli
• Brussels sprouts
Besuto Mark has curated the best calcium and Vitamin D supplement. MyVita D3 is Nano shots technology which can be consumed directly. It comes in pineapple flavour. It helps in fighting Vitamin D deficiency in body and helps fulfil the necessary intake of Vitamin D. Dolcycal helps in replenishing bone health. It contains minerals like Calcium Citrate, Magnesium, Zinc, Boron, Vitamin K27, and Calcitriol to name a few.
Google best calcium and Vitamin D supplements and you will find Besuto Mark. Hurry and make these amazing nutritional supplements a part of your healthy lifestyle today.