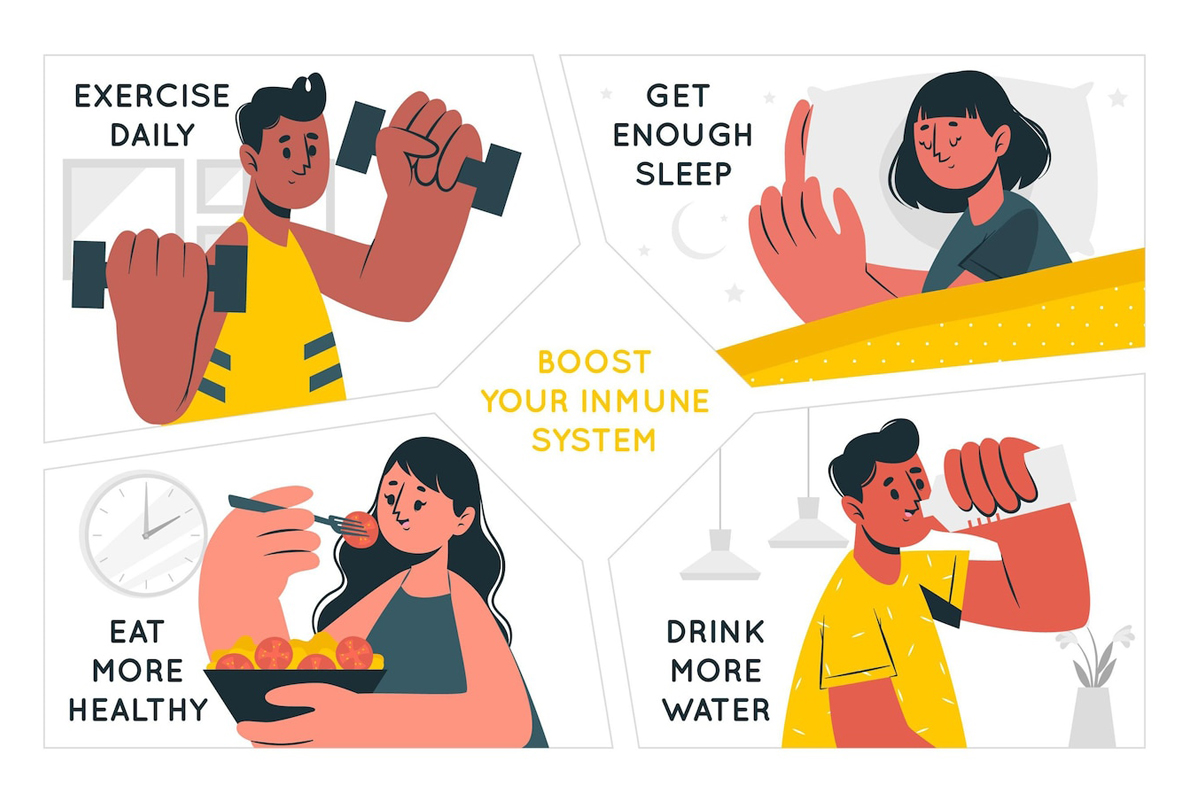 Tips on How to Boost Immunity
Post Covid and work from home scenario, a lot of people's immune system was affected. Sitting all day in wrong postures and eating junk foods affects our health and immunity as well. Along with food we need to take supplements that help us in boosting our immunity. Besuto Mark has curated a range of best supplements to boost your immune system which come in eye-catching packaging, are delicious in taste and easy in consuming .
Include these foods filled with vitamins in your diet to boost your immunity
•Almonds: Almonds are packed with vitamins and healthy fats. Almonds are packed with antioxidants which is the key to a healthy immune system.


•Sunflower seeds: Sunflower seeds are full of nutrients like, phosphorous, vitamin B6 and vitamin E and are incredibly high in selenium.


•Turmeric: Turmeric is also known as Curcumin. It helps in decreasing exercise-induced muscle damages and is an anti-inflammatory in treating both osteoarthritis and rheumatoid arthritis.


•Yogurt: Yogurt contains Vitamin D. It helps in regulating immune system and boost body's natural defence system against diseases.


•Citrus: Vitamin Chelps in building white blood cells which help in fighting infections. Even doctors insisted on including citrus rich foods in your diet during the Corona Pandemic.


•Poultry: Poultry such a turkey, chicken are high in vitamin B6. Vitamin B6 is a vital vitamin in the formation of new and healthy red blood cells.


•Papaya: Papaya contains potassium, magnesium, folate and Vitamin C. It also contains a digestive enzyme called papain which has anti-inflammatory effects. It is also beneficial for overall health.


In these fast-pacing times, eating healthy food alone does not fulfil the required amount of vitamins and minerals our body needs to be healthy, therefore, a lot of supplements come to help in fulfilling this requirement. Only eating healthy food doesn't give us all the vitamins and minerals needed to boost your immunity. Besuto Mark has curated the best supplements to boost your immune system. Include them in your diet with these vitamin-rich foods to boost your immunity.